The European Union has decided to pay for Russian gas in euros.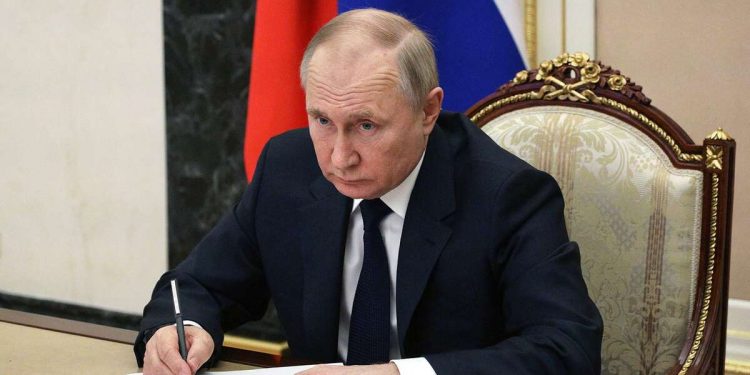 BRUSSELS, April 22 (Reuters) – EU companies may be able to work around Russia's demand to receive gas payments in roubles without breaching sanctions if they pay in euros or dollars which are then converted into the Russian currency, the European Commission said on Friday.
Russian gas: BRUSSELS (Reuters) – European Union companies may be able to comply with Russia's proposed system to pay for gas in roubles without falling foul of the bloc's sanctions against Moscow, but it is not yet clear how such a procedure would work, the European Commission said on Friday.
Moscow has warned Europe it risks having gas supplies cut unless it pays in roubles. In March it issued a decree proposing that energy buyers open accounts at Gazprombank to make payments in euros or dollars, which would then be converted to roubles.
The Commission said companies should continue to pay the currency agreed in their contracts with Gazprom – 97% of which are in euros or dollars.
How to pay for Russian gas
"Companies with contracts stipulating payments in euros or dollars should not accede to Russian demands. This would be contrary to the sanctions in place," a Commission spokesperson said.
In an advisory document sent to member states on Thursday, the Commission said Russia's proposal risked breaching EU sanctions since it would put the effective completion of the purchase – once the payments are converted to roubles – into the hands of the Russian authorities.
However, Moscow's decree does not necessarily prevent a payment process that would comply with EU sanctions against Russia over the Ukraine conflict, the Commission said.
Brussels said in the document that there were options that could allow companies to continue lawfully paying for gas.
"EU companies can ask their Russian counterparts to fulfil their contractual obligations in the same manner as before the adoption of the decree, i.e. by depositing the due amount in euros or dollars," the document said.
However, the procedure for securing exemptions from the requirements of the decree is not yet clear, it said.
Before making payments, EU operators could also make a clear statement that they consider their contractual obligations to be completed when they deposit euros or dollars with Gazprombank – as opposed to later, after the payment is converted into roubles, the document said.
Putin tells Europe: Pay in roubles or we'll cut off your gas
Russian President Vladimir Putin has demanded foreign buyers pay for Russian gas in roubles from Friday (1 April) or else have their supplies cut, a move European capitals rejected and which Germany said amounted to "blackmail".
Putin's decree on Thursday leaves Europe facing the prospect of losing more than a third of its gas supply. Germany, the most heavily reliant on Russia, has already activated an emergency plan that could lead to rationing in Europe's biggest economy.
Energy exports are Putin's most powerful lever as he tries to hit back against sweeping Western sanctions imposed on Russian banks, companies, businessmen and associates of the Kremlin in response to Russia's invasion of Ukraine. Moscow calls its Ukraine action a "special military operation".
Putin said buyers of Russian gas "must open rouble accounts in Russian banks. It is from these accounts that payments will be made for gas delivered starting from tomorrow," or April 1.
Russian gas
"If such payments are not made, we will consider this a default on the part of buyers, with all the ensuing consequences. Nobody sells us anything for free, and we are not going to do charity either – that is, existing contracts will be stopped," he said in televised remarks.
The move invalidates earlier suggestions that Putin would backtrack on his request, which was first made last week and was immediately rejected by EU leaders who were holding a summit meeting in Brussels.
"We will not allow our sanctions to be circumvented. The time when energy could be used to blackmail us is over," said European Commission president Ursula von der Leyen.