What is Bitcoin Currency?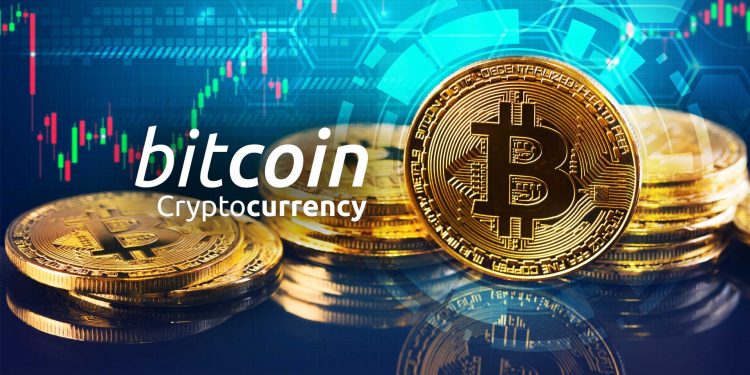 Bitcoin; What is bitcoin currency? Many people who hear of bitcoin for the first time find it hard to comprehend what it actually is and how it functions as a currency. This is pretty normal because bitcoin ( BTC , XBT)  is not a normal fiat currency or investment vehicle at all.
Being the first of many cryptocurrencies, bitcoin has attracted billions of dollars of investment capital from around the world and its revolutionary blockchain technology is changing the processes of modern society in many different ways.
Why is bitcoin so immensely popular? If you're looking for a bitcoin guide or a comprehensive bitcoin explanation; this article is exactly what you need.
Bitcoin images like this one are merely symbolic of the real bitcoin currency which is completely digital and invisible.
What is Bitcoin / Bitcoin Explained
Bitcoin is a digital or virtual currency that is created (mined), stored, traded, and transferred electronically. Bitcoin ( BTC , XBT) is not regulated by any central bank or central authority; and can easily be transferred between individuals or businesses around the world.
The pace at which bitcoin can be mined and also its maximum supply is limited by means of the SHA-256 decreasing supply algorithm. This basically means that it becomes progressively harder and harder to mine bitcoin. The SHA-256 algorithm also limits the amount of bitcoin that can be mined to 21 million units.
This mechanism is positive for the price of bitcoin because it prevents the market from being, flooded by bitcoin which would be negative for its price.
Bitcoin has become a powerful financial instrument that is traded and speculated on more and more every day.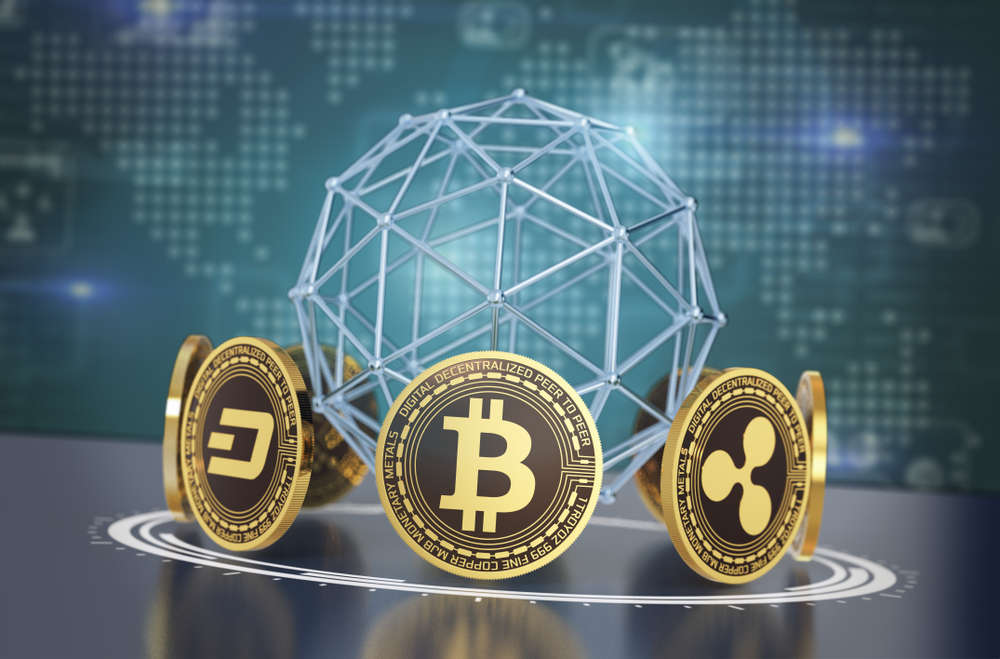 Bitcoin History
Who Invented Bitcoin?
Some intelligent math mastermind with the pseudonym Satoshi Nakamoto invented a powerful peer-to-peer money transfer system in 2009 based on decentralized blockchain-ledger technology.
*A blockchain ledger is a digital, decentralized ledger which is distributed between numerous nodes (computers) wherein the record of a particular transaction cannot be altered retroactively without changing the subsequent blocks which are linked to the block that contains the record of that particular transaction. Transactions and procedures executed in a blockchain are governed by certain rules and settings that cannot be altered under normal conditions.
In the process, this individual created a decentralized cryptocurrency and a clever payment system that has become much more than just tools to transfer value between friends, family, and other parties. Both bitcoin and the underlying blockchain technology have attracted an incredible amount of interest and investment capital since being invented and implemented by the legendary Satoshi Nakamoto who mined the genesis block of bitcoins in January 2009.
Why was Bitcoin Invented?
Bitcoin was invented to provide a means of transferring money electronically without being governed by a central authority. The purpose was to enable quick and cheap peer-to-peer money transfers with a reliable decentralized system that effectively prevents double-spending.
*Double-spending simply means spending the same bitcoin (or amount of bitcoin) twice. Double-spending can be a problem with digital cash transactions because each portion of digital currency has a digital file that can be duplicated and used to spend the same 'coin' more than once if proper precautionary measures are not taken. With traditional paper money, this is not a problem. For example, a kid who hands out a $10 bill for some sweets at a candy shop can in no way spend the same $10 bill again because after the transaction is confirmed the bill is no longer in his possession.
Bitcoin uses a really effective confirmation mechanism that records every transaction done on the blockchain and gives it a time-stamp. In this way, every transaction that has ever been done on the bitcoin network is organized chronologically and a log of digital signatures accompany every 'unit' of bitcoin currency, tracking the ownership path by which the currency has been transferred. If someone tries to simultaneously spend the same bitcoin twice, only one transaction will be confirmed, with the other one being rejected. All bitcoin transactions are tracked in a public, decentralized ledger that can be examined by anyone.
Bitcoin Mechanics
Blockchain Technology / Decentralized Blockchain Ledger
The whole bitcoin network is managed by a distributed ledger that uses blockchain technology to keep account of transaction paths and to prevent double-spending. The ledger is maintained by thousands of nodes or computers that process the transactions on the network and receive a reward (bitcoin and in some cases transaction fees) for their processing effort (after the ledger information is organized and placed in new blocks in the blockchain and a valid hash is found). These nodes perform what is commonly known as bitcoin mining.
The bitcoin blockchain ledger simplified:
Remember that a ledger is an account book, register, or log.
The entire bitcoin ledger or registry of transactions is accessed by the different computers(nodes) all around the globe simultaneously.
The ledger is continuously updated which means every computer is always 'looking' at the most up-to-date version.
When a transaction is initiated on the bitcoin network the action is distributed between all the computers on the network.
The computers that process the transaction need to verify it against specific conditions and rules stated in the bitcoin protocol.
When the transaction is finally verified it is packed into a block of data which is made up of several bitcoin transactions.
The blocks are like the links of a chain. When a block is completed it is attached in a chronological order to the existing blockchain.
When transactions are confirmed and added to the blockchain they cannot be reversed. Blocks cannot be removed or replaced. When a block has been added to the blockchain it is final.
Limited Bitcoin Supply
The decreasing-supply algorithm that governs bitcoin mining and other activities places a limit on the pace at which bitcoin can be mined. It also limits the total bitcoin supply to 21 million. It is estimated that the last bitcoin will only be mined in 2140. The limited supply of bitcoin helps to support its price and is exactly the opposite of how the supply of fiat currencies works in many cases.
Bitcoin Market Capitalization and Trading Volume
The bitcoin market cap fluctuates all the time. At one stage in October 2017, it was more than $95,000,000,000.
Bitcoin has an impressive daily trading volume of about $1.95 billion (October 2017). Although it's a big number for a cryptocurrency, it's very small compared to the EUR/USD with its massive daily turnover of more than 1.1 trillion U.S. dollars.
Bitcoin Transfers/Transactions
Bitcoin can be transferred from one bitcoin wallet to another with minimal transaction fees if any. Bitcoins can be sent in little portions much smaller than one bitcoin. The minimum transaction amount differs between the different bitcoin wallets and exchanges. With bitcoin wallets, any transaction larger than 0.000055 bitcoin shouldn't be a problem. Bitcoin exchanges often have higher minimum bitcoin transaction amounts than wallets but relatively small transactions are still possible.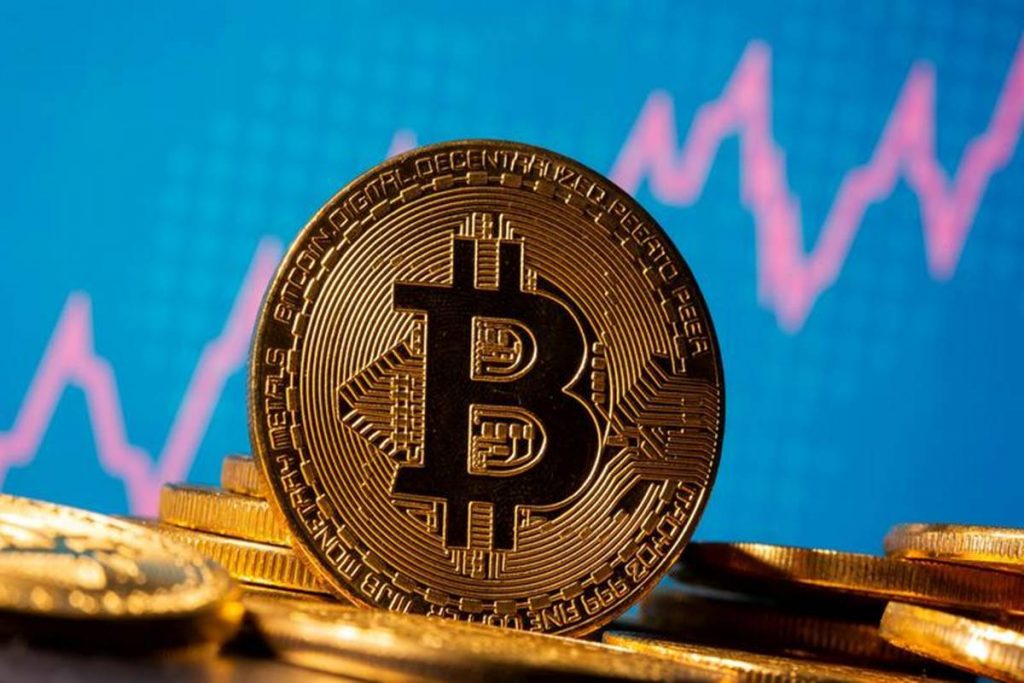 How to Bitcoin…
How to Buy Bitcoin with Fiat Currencies (Dollars, Pounds, Euros, etc.)
To pay for something with bitcoin ( BTC , XBT) or to send bitcoin to someone; you obviously need to have some bitcoin. To receive a bitcoin payment/transfer you only need to set up a bitcoin wallet. and provide the bitcoin sender with your wallet's address. Parties who need to fund their bitcoin wallets can convert fiat currencies to bitcoin in different ways:
Cryptocurrency/Bitcoin Exchanges – Open an account with a reliable bitcoin or cryptocurrency exchange and deposit money via your credit card, debit card, or a wire transfer (electronic funds transfer). After depositing your dollars, euros, pounds, or other fiat currency; you can exchange it for bitcoin on the exchange. Once you have bitcoin. you can send it to anyone who provides you with a valid bitcoin address. You can also receive bitcoin payments into the account you have with the cryptocurrency exchange. Some cryptocurrency exchanges offer the option of converting bitcoin; and certain fiat currencies to other cryptocurrencies besides bitcoin.
Bitcoin Marketplaces – Bitcoin can be acquired with cash, credit cards. wire transfers, etc; by locating individuals in bitcoin marketplaces who want to sell bitcoin. Of course; if bitcoin is bought with cash the buyer needs to locate a seller in his or her proximity. The buyer obviously needs to have a bitcoin wallet ready to receive the bitcoin transfer from the seller after doing the deal.
Bitcoin can be bought in many different ways with fiat currencies in bitcoin marketplaces, including cash and bank wire transactions.
Bitcoin ATMs – Bitcoin ATMs are popping up around the world. To buy bitcoin with cash at a bitcoin ATM requires the following steps:
Your mobile number.
Receive a validation code and enter it.
Select the bitcoin amount you'd like to purchase.
Select whether you already have a bitcoin account/wallet or not. If you don't; the ATM can generate one for you and print out its details.
Scan the QR code if applicable.
Insert your cash into the ATM and wait for a confirmation of the transaction. The purchased bitcoin will be sent to your bitcoin wallet and may take up to an hour to reflect.