Crude Oil Resumes the Uptrend, Gold and Silver Squeezed Between MAs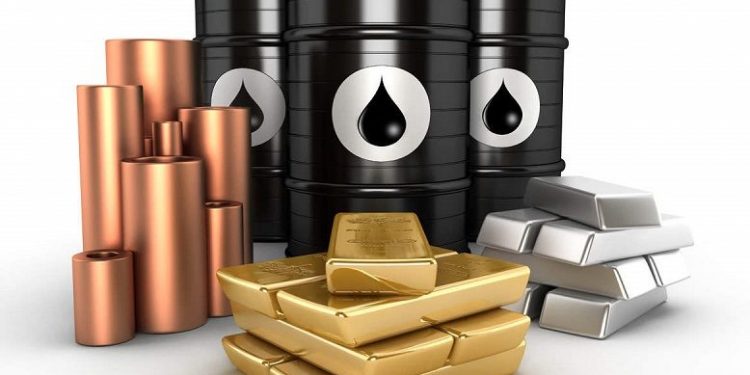 Crude Oil, The price action in gold and silver has shown divergence since the beginning of summer, with gold slowly turning bearish, as shown in the weekly chart above, while silver turned bullish in May/June. Gold was quite bullish for about two years, until last summer, when it started to reverse lower.
Gold (XAU) Weekly Chart Analysis
The range is getting really tight for gold
During the uptrend, moving averages were acting as support in this chart on pullbacks, especially the 50 SMA (yellow). Now that the trend has reversed, this moving average is acting as resistance. The 50 SMA is pushing the highs lower, while the 200 SMA (green) is acting as support.
The range has now become very tight, as the MAs squeeze the XAU/USD, so a breakout in GOLD is expected in any direction. We might trade the breakout in either direction, with two pending orders above and below, so follow our live Forex signals section for a trade signal.
Silver (XAG) Weekly Chart Analysis
The 50 weekly SMA has turned into resistance for Silver
Whereas gold turned bearish, SILVER turned bullish early last year, after the breakout of the coronavirus. The push towards green energy and electric cars has increased the demand for silver and other precious metals, such as palladium, that are used in electric cars.
Silver surged higher in summer last year, as the global economy was rebounding hard from the recession, which came as a result of covid lockdowns. After trading within a range for about a year, XAG/USD turned bearish this summer, although the 100 SMA (green) was acting as support. On the other hand, the 50 SMA (yellow) is acting as resistance, so silver is trading between moving averages too, although the range here is not as tight, so there is time before the breakout.
US Crude Oil (WTI) Daily Chart Analysis
The 20 SMA is pushing the price higher again
Since April last year, crude oil has seen the strongest bullish momentum in history. US WTI Oil has rallied from $-37.50 to $85. Moving averages have been doing a great job as support indicators on the daily chart, with the smaller ones, such as the 20 SMA (gray), pushing the price higher when the trend picked up pace.
Now, we are in the middle of a really bullish period for oil, with the 20 SMA indicating just that. After the retreat in summer, which ended at the 200 daily SMA (purple), crude oil resumed the bullish trend, making new highs and pushing above $85 last week, as the energy prices continue to rise. We saw a retreat towards the end of the week, but the 20 SMA held as support, and after two hammer candlesticks, which signalled a bullish reversal, the price jumped higher today, and it is heading for further highs now.