The USD Takes A Dive As US CPI Inflation Comes As Expected in November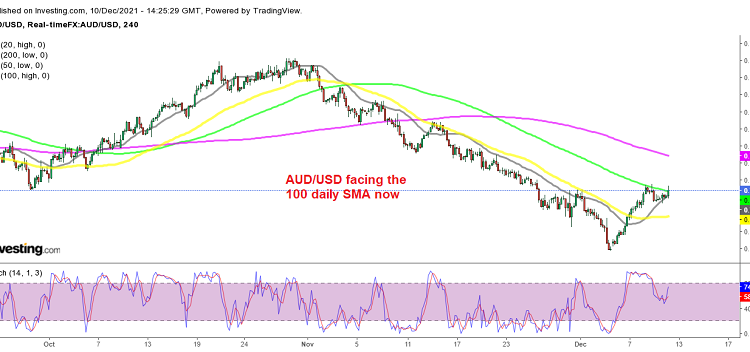 The USD Takes, Inflation in the US has been surging this year. It increased above $5% in June and as of October, it stood at $6.2%. Markets were worried about CPI inflation increasing to 7% in November, but after the report came unchanged from the previous month markets' fears calmed down and so did the USD.
US November CPI Inflation Report
November CPI YoY +6.8% vs +6.8% expected
Highest since 1982
October CPI was 6.2%
CPI MoM +0.8% vs +0.7% expected
October MoM reading was +0.9%
Real weekly earnings -0.2% vs -0.9% prior
The USD Takes, Core inflation:
Core CPI YoY ex. food and energy +4.9% vs +4.9% expected
Prior core CPI ex. food and energy +4.6%
Core CPI MoM 0.5% vs +0.5% expected
Prior core CPI MoM was +0.9%
Ahead of this report, Biden warned that the November numbers wouldn't capture the recent drop in energy prices. By some of that was seen as a hint of an especially high number. Instead, these figures are generally in line with the consensus, though 6.8% inflation isn't going to make any rest easy. There's a bit of a sigh of relief here with equity futures up and the US dollar down. There was a considerable amount of anxiety in the market about this number and now with energy prices falling there is a monthly decline likely coming in next month's data.
The market will now look to omicron data and the FOMC decision next week. Powell tipped a faster taper and that's undoubtedly priced in now but we could see the same kind of reaction when it comes, particularly if it comes with caveats about raising rates at the end of the taper.