US Dollar Set For Best Weekly Performance Since June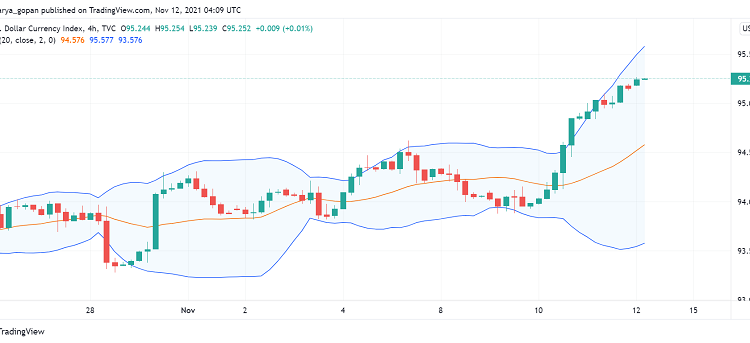 The US dollar is all set to post its best weekly performance in nearly five months against other leading currencies, supported by rising; expectations that the extension of high inflationary pressures could advance the Fed's first rate hike plans post pandemic. At the time of writing, the US dollar index DXY is trading; around 95.25.
So far this week, the dollar index has strengthened by 1.08% and could continue to maintain its bullish mood into Friday as well. The greenback's strength has driven the euro to trade at the lowest levels seen in 16 months while the sterling has fallen to the lowest levels seen so far this year.
After the latest CPI report showed consumer prices surging at the fastest pace in over three; decades during October, markets are anticipating that the Fed could announce the first rate hike as soon as July 2022. In addition, the US central bank could implement one more rate hike next year, by December.
The weakness in EUR/USD was further caused by ECB policymakers shooting; down hopes for a possible rate hike next year. With the ECB planning to continue with its dovish stance for longer even as the Fed gradually begins the process of pulling back on stimulus, analysts foresee the common currency to register more bearish moves against the US dollar in the short term.
Meanwhile, the greenback touched the highest levels in nearly three weeks against safe haven currency Swiss franc. However, SNB's governing board member Andrea Maechler expects pandemic-related uncertainties to keep the safe haven appeal of the CHF; supported for longer.