Daily Forex News and Watchlist: NZD/USD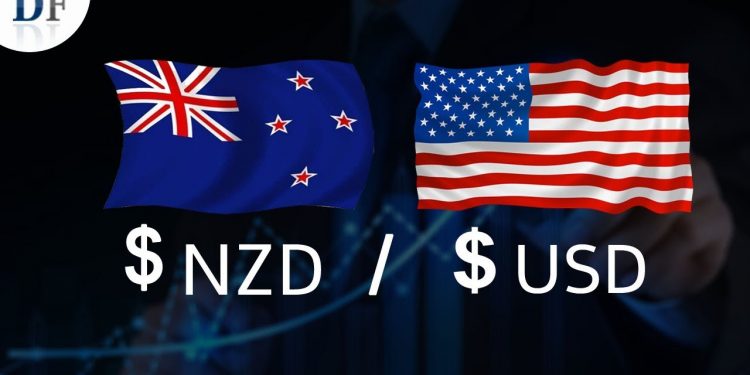 I'm seeing a bearish divergence on NZD/USD ahead of Powell's speech today.
Can the Fed head inspire another dollar rally?
Watchlist: NZD/USD: Before moving on, ICYMI, I've listed the potential economic catalysts that you need to watch out for this week. Check them out before you place your first trades today!
And now for the headlines that rocked the markets in the last trading sessions:
Fresh Market Headlines & Economic Data:
Equities in the green as Russia avoids a default
EU considering an embargo on Russian oil this week
Ukraine rejected Russia's demands to lay down weapons in Mariupol
Missiles fired by Yemen's Houthis on Saudi Arabia's energy and water facilities
New Zealand trade deficit narrowed from 1.13B NZD to 0.38B NZD
U.K. Rightmove HPI down from 2.3% to 1.7%
New Zealand credit card spending rose by 1.0% vs. previous 5.1% jump
Upcoming Potential Catalysts on the Forex Economic Calendar:
ECB head Lagarde's speech at 7:30 am GMT
Fed head Powell's speech at 4:00 pm GMT
New Zealand Westpac consumer sentiment at 8:00 pm GMT
NZD/USD analysis h1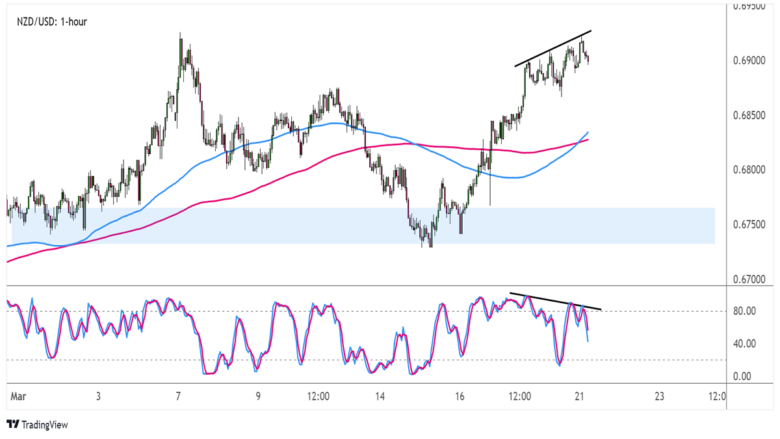 Divergence alert!
Watchlist: NZD/USD: has formed higher highs while Stochastic made lower highs, creating a bearish divergence visible on its hourly chart.
The oscillator has plenty of room to head south, so the pair could follow suit while downside momentum picks up. This might be enough to take it all the way down to the lows near the .6750 minor psychological mark!
However, the 100 SMA just made a bullish crossover from the 200 SMA to suggest that the path of least resistance is to the upside. These moving averages might also hold as dynamic
support around the .6850 area of interest.
All this could hinge on Fed head Powell's upcoming speech about the U.S. economic outlook in the National Association for Business Economics Annual Economic Policy Conference.
Optimistic remarks could remind dollar bulls that the Fed is poised to hike interest rates a few more times later this year, which might be enough to keep the currency supported.
On the other hand, cautious comments could cast doubts that the U.S. central bank can keep tightening, which might mean some downside for the scrilla.