Bitcoin Breaking Below Upward Channel – Quick Technical Outlook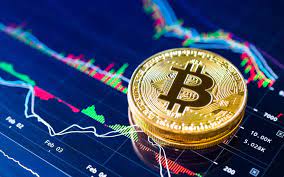 Bitcoin Breaking: On November 10, 2021, Bitcoin (BTC) reached an all-time high of $68,788 per coin. Since then, the world's most valuable cryptocurrency has seen unprecedented volatility, and the market has appeared reactive and fragile, with the Fear & Greed Index indicating a high level of doubt and uncertainty. Since January 5, the price of BTC has ranged between $35,000 and $45,000, a relatively narrow range given the currency's history of fluctuation.
As a result, the market's top digital asset may be entering a long-awaited stabilization period.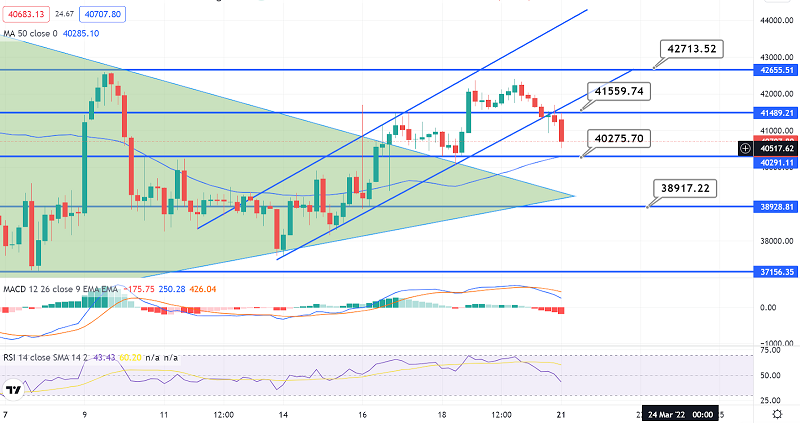 Bitcoin Has Yet to Regain its Previous High
The flagship cryptocurrency has yet to reclaim its 2022 high of $47,800, which it reached on January 1 and 2 — three weeks before plummeting to $33,183. While BITCOIN has flirted with the $40,000 mark several times this year, those surges have yet to bear fruit.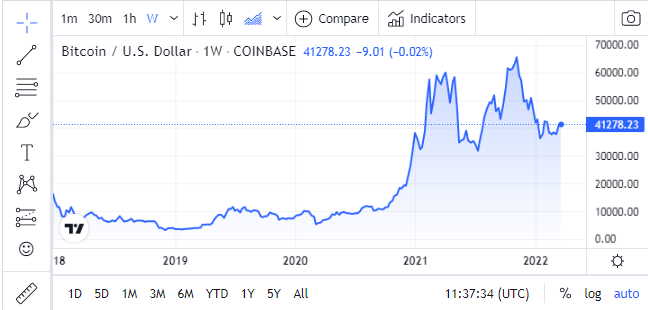 However, it has rallied yet again this week. Bitcoin gained 6.65 percent in the last seven days, according to CoinMarketCap, and was trading at $41,770 at the time of writing, surpassing the $40,000 mark on Friday.
Other coins' values have risen in recent days as well.
There Has Been a Pullback in Support Levels
Bitcoin Breaking: Bitcoin's price is edging closer to its upper limit following a week-long slow strut-up. A pullback to stable support levels for BTC is expected due to the presence of numerous obstacles. As it approaches the $45,000 local high, Bitcoin's price encounters numerous resistance points. For example, a retest of the bearish breaker zone between $42,866 and $43,754 is likely to cause BTC/USD drop to $38,887 or lower.
BTC has reached three identical highs and four higher lows since January 22. These swing points can be combined to form an ascending triangle using trend lines. This technical structure predicts a 20% increase by adding the distance between the initial swing high and low to the $44,417 breakout point.
Bitcoin is Set to Rally Even Further
Given the current geopolitical landscape, rising inflation, interest rate hikes, and rising oil prices, many industry experts are already speculating on the Bitcoin price by the end of the year, as many people want a hedge against inflation and a safe haven asset. Bloomberg recently reported that, despite a massive drop to start the year, Bitcoin is poised for further price gains.
Ethereum is Approaching $3,000
Following a wild week, Ethereum (ETH) gained ground during the weekend. In the last 24 hours, ETHEREUM has gained up to 5%, closing in on $3,000 for the first time in two weeks. Ether's rise is partly due to efforts to integrate the Ethereum blockchain and the Beacon Chain into the mainnet.