Looking to Sell EUR/GBP as the Retrace Higher Fades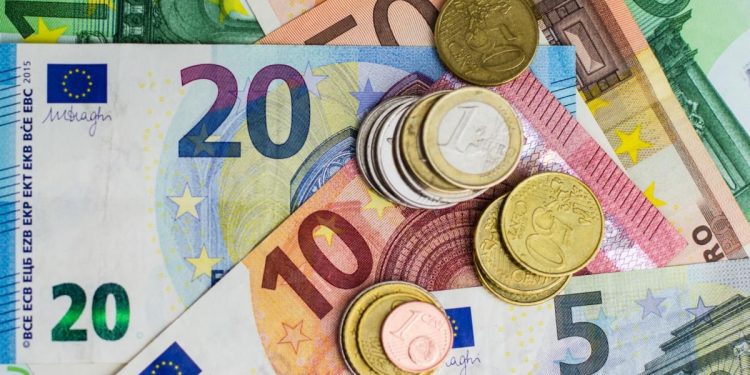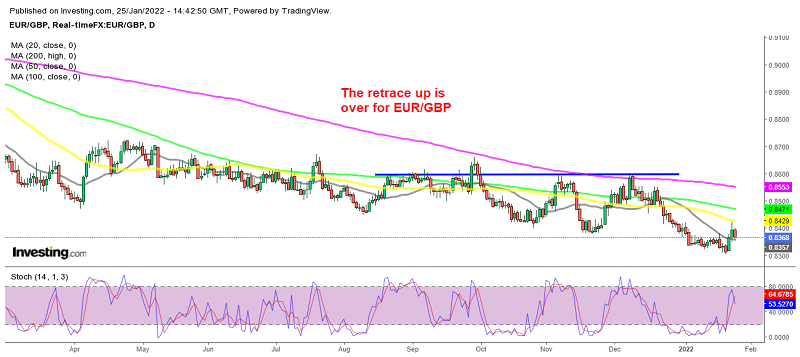 Looking to Sell EUR/GBP: EUR/USD turned bearish in summer last year, while EUR/GBP turned bearish at the beginning of 2021. Inflation started surging earlier in the US, which explains the reversal in EUR/USD, as the FED started to sound more hawkish. UK and EU inflation have been going hand in hand, following the US, while the coronavirus situation has also been similar in the UK and Europe.
the UK economy is more robust than that of Europe, and the market expects a faster recovery in Britain, hence the bearish momentum in this Forex pair. The Bank of England (BOE) delivered a surprise rate cut last month, which helped the GBP further, and we saw a strong bullish period in GBP pairs after that. But in the last two trading days, EUR/GBP has been retracing higher from 0.83 to 0.8420, where it met the 50 SMA (yellow) on the daily chart.
Moving averages have been providing resistance for EUR/GBP and this time it was the 50 SMA that stopped the climb. EUR/GBP has reversed down now, so we are looking to open a sell Forex signal here. The Eurozone economy is showing some positive signs, as the German Ifo report shows, since Omicron doesn't seem to be too severe.
German Business Climate Index by Ifo – 25 January 2022
January Ifo business climate index 95.7 points vs 94.7 expected
Prior 94.7 points; revised to 94.8
Current assessment 96.1 points vs 96.1 expected
Prior 96.9 points
Outlook 95.2 points vs 93.0 expected
Prior 92.6 points
That's a decent nudge higher in the headline reading, reaffirming better business conditions to start the year, as the German economy puts out some resilience, as we saw with the PMI data from yesterday. Another bright spot is that the outlook also improved markedly, and that highlights optimism towards the impact of omicron on economic developments in the months ahead.
Remarks by Ifo economist, Klaus Wohlrabe
German economy starts new year with glimmer of hope
It is too early to talk about a turnaround in the economic situation
There is some slight easing of supply shortages in industry sector
Supply issues involving raw materials, preliminary products have eased
Delivery bottlenecks in retail have also eased
Looking to Sell EUR/GBP
Looking to Sell EUR/GBP: There is some good news in the sense that supply disruptions are less prevalent to start the year but we'll see if there is going to be any further notable improvements in the months ahead. Otherwise, it may be tough to see overall conditions pick up significantly – not to mention with price/cost pressures still very much elevated.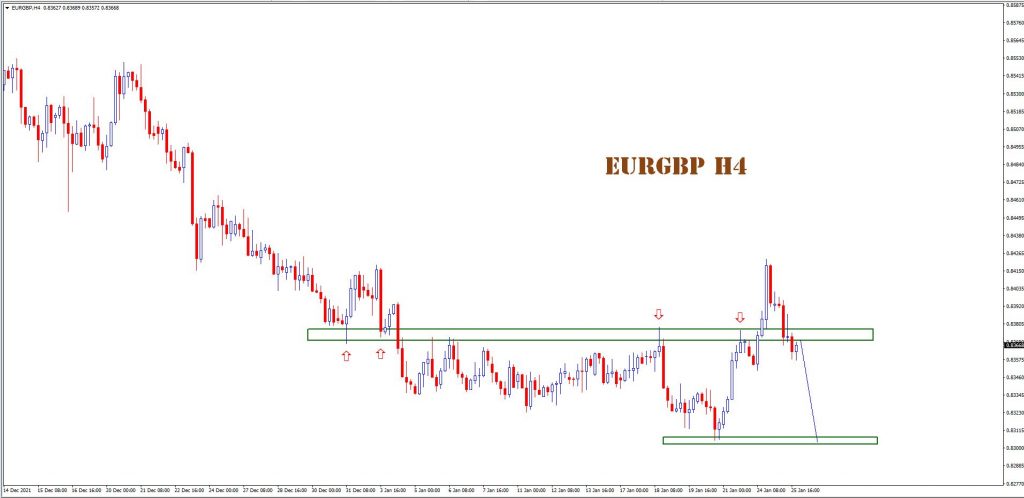 EURGBP analysis in 4 hour time is not suitable for buying at the moment.
Please write your comments for us. Thank you for your support friends