EUR/USD Supported by Lagarde's Hawkish Hints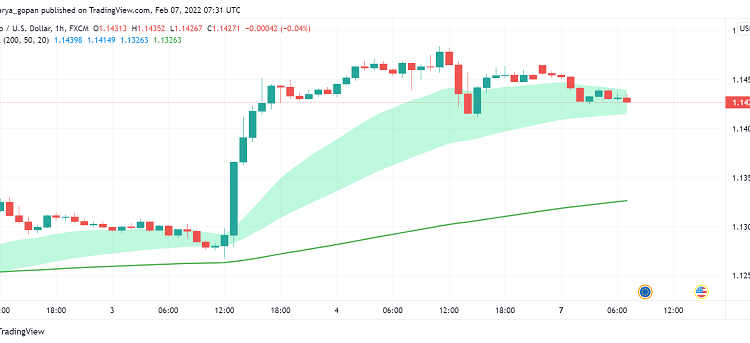 EUR/USD Supported, At the beginning of a brand new trading week, the Euro is holding close to the highest levels seen in three weeks touched during the previous session against the US dollar; however, it faces downside risk in the short term on account; of a hawkish Fed. At the time of writing, EUR/USD is trading around $1.142.
EUR/USD Supported, After the release of a surprising nonfarm; payrolls report on Friday, EUR/USD is set to experience more volatility this week on the release of US inflation data. A higher than forecast reading for CPI can further raise hopes among investors for the Fed to announce a 50bp rate hike in the March meeting.
For now, the common currency remains close to Friday's high of $1.1483, the highest levels seen since mid of January. However, analysts foresee some short term weakness in EUR/USD; this week; especially following the release of the inflation figures. A strong reading can drive up rate hike expectations and support the US dollar and exert bearish pressure on this currency pair.
However, EUR/USD could resist losing too much ground after ECB President; Christine Lagarde shared hawkish remarks in the previous week, indicating interest in monetary tightening across the Eurozone. The absence of key economic data releases from Europe this week could keep investors wary about making too many moves in the currency pair.
The EUR/USD could find some support from comments by; Dutch central bank president Klaas Knot who hinted that the ECB may hike rates in Q4 2022. As one of the more hawkish members in the European Central Bank's; governing council, his comments have traders hopeful of some form of monetary tightening which could balance out a strongly hawkish Fed.