EUR Holds 1.0500, DXY Uptrend Pauses; Fed Readies 0.5 BP Rate Hike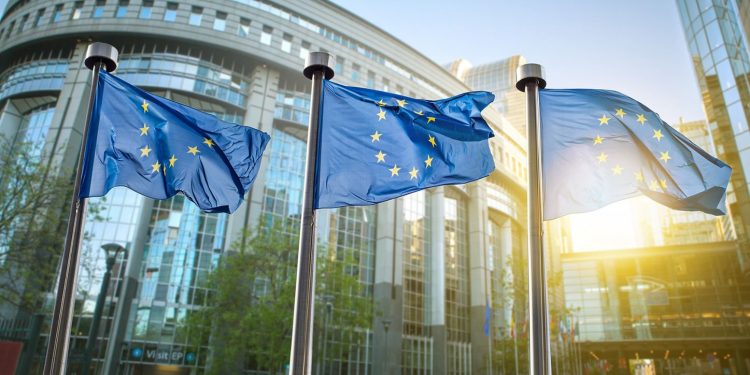 EMFX Rebound on Month-End Adjustments; US Yields Soar, Stocks Fall
EUR Holds 1.0500: The Dollar Index (USD/DXY) which measures the value of the Greenback against a basket of 6 major currencies eased 0.4% to 103.21 (103.65) on month-end adjustments. Speculators took the opportunity to pare their Dollar long bets ahead of this week's US Federal Reserve monetary policy meeting (Thursday, 5 May at 4 am Sydney). The latest data on market positioning from the CFTC (US Commodity Futures Trading Commission) and Reuters, the net long US Dollar position climbed to USD 13.92 billion in the week ended 26 April from USD 12.91 billion the previous week. In the month of April, the Greenback gained nearly 5%, its largest month advance since January 2015. Which saw the Dollar Index (DXY) spike to 19-year highs at 103.93 on Thursday before easing.
EUR Holds 1.0500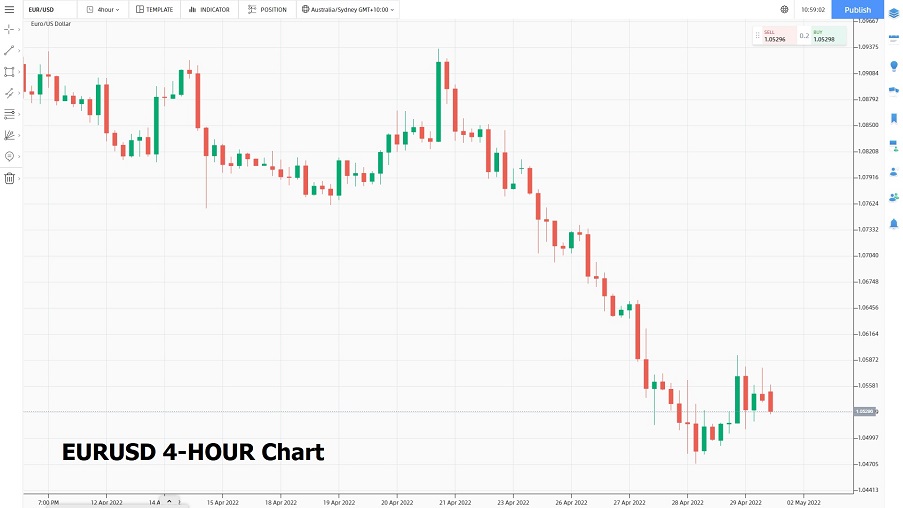 The Euro (EUR/USD) held the 1.0500 support level, rallying at the close of trade in New York to 1.0545 (1.0500 Friday). Against the Japanese Yen, the Greenback tumbled 0.95% to 129.85 from 130.85 despite higher US bond yields. The British Pound (GBP/USD) rebounded 0.7% to 1.2575 from 1.2560. However, the Australian Dollar (AUD/USD) dipped to 0.7060 from 0.7098 after commodity prices slumped. Against the Asian and Emerging Market currencies, the US Dollar was mostly lower. USD/THB fell 0.51% to 34.27 from 34.45 while the USD/CNH pair (Dollar-Offshore Chinese Yuan) slid to 6.6400 (6.6575 Friday). The USD/SGD pair dipped to 1.3831 (1.3865). The FOMC is widely forecast to deliver a rate rise of 0.5 basis points to 1% from its current 0.5%. To curb red-hot inflation, the US central bank is expected to raise interest rates aggressively in the coming months. The benchmark US 10-year bond yield rebounded 11 basis points to 2.93% (2.82% Friday). Other global bond yields were also higher but not to the extent of their US counterpart. Germany's 10-year Bund rate settled at 0.94% (0.90%). Australia's 10-year Treasury yield rose to 3.12% (3.08%).
Wall Street stocks tumbled as risk sentiment soured on Friday. The DOW tumbled 2.45% to 33,045 (33,870) while the S&P 500 lost 2.96% to 4,140 from 4,267 Friday.
Data released on Friday saw Australia's Private Sector Credit ease to 0.4%, against forecasts at 0.6%. Germany's Import Prices rose to 5.7%, beating estimates for a rise of 3.5% and a previous 1.3%. UK Nationwide House Price Index slumped to 0.3% from 1.1%, and median expectations at 0.8%. US Personal Income in March rose to 0.5%, matching the rise in February but higher than estimates at 0.4%. US Personal Spending (March) climbed to 1.1%, higher than expectations at 0.7%. The US Chicago PMI slumped to 56.4, from 62.9, missing estimates at 62.1. The US University of Michigan Consumer Sentiment dipped to 65.2 from 65.7, and lower than expectations at 65.8.