Bitcoin Cash (BCH) Trying to Bounce Back from Yesterday's Steep Drop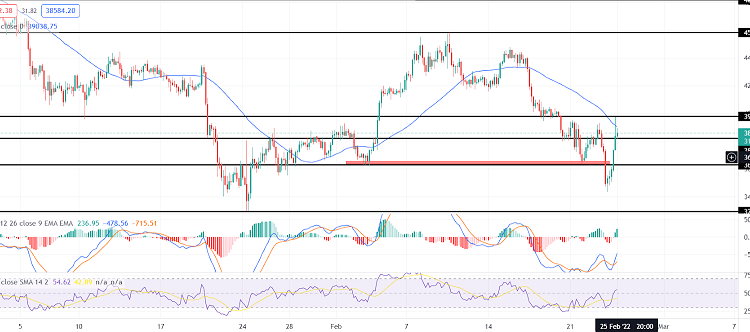 Bitcoin Cash (BCH) Trying, On Wednesday, Bitcoin Cash was at $302.64 (BCH/USD) before it fell to $261.69- a drop of 13.5% which ended early this morning. Bitcoin Cash started to recover quickly and is now at $273.39. Its 24-hour change is -8.98%, with a trade volume change of +2.83%.
Why Bitcoin Cash Is Down Today
Bitcoin Cash is struggling along with the rest of the market; as Bitcoin (BTC) also experienced a sharp drop yesterday. That top crypto coin is on the road to recovery as well but down 7.25% over the last 24 hours. Bitcoin's trade volume is up 76% in that period, and it is still trading with healthy numbers over $37 billion.
Bitcoin Cash is having a tough time making much progress back up to where it was yesterday; which is obviously because the global markets are trending down. The reason for that has been attributed to Russian President Vladimir Putin's declaration to invade Ukraine yesterday, followed by action today that held good on his promise. The global markets are preparing for a state of war, which means the economy will likely suffer for a while as the conflict is engaged. Excess resources normally poured into investments will instead be moved into wartime efforts.
Bitcoin Cash (BCH) Trying
That is the fear at the moment, while many countries are preparing sanctions to level; at Russia and hoping that war can be avoided by these mildly confrontational sanctions. Investments like cryptocurrency may be put on the back burner for millions of people around the world as they buckle down in their finances and prepare to live more frugally for what could be a coming wartime period.
What this means is that unless there's a major turnaround for President Putin's plans; the market will continue to see a downturn. Further news that solidifies global wartime efforts will continue to cause steep declines like what we saw yesterday. For investors, that's bad news; and it would indicate that it's best for them to hold off for now on investing in crypto. The Bitcoin Cash price is likely to plummet, as the wider cryptocurrency market should see a bearish trend. There's no telling how far the prices will go down, but investors should be watching news related to the Ukraine invasion to get some idea of their direction.