Mixed Inflation Numbers in Europe, Easing Some of the Pressure for the ECB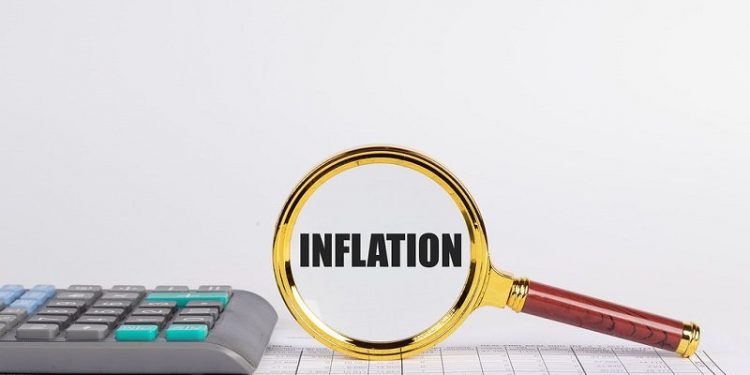 Mixed Inflation, Inflation has been running rampant since early 2021, as the enormous spending by governments and central banks keeps the prices increasing in all sectors. Western economies have been running at full steam for some time, which is a reason for the monetary stimulus programs to come to an end, although the main reason why central banks are turning hawkish is inflation.
Last month US inflation increased to 7.2%, while Eurozone CPI (consumer price index) inflation increased to 5%. Today's CPI report from Europe shows that headline inflation has ticked higher to 5.1%, but core inflation, which is more important, cooled off by 3 points. That's great news for the European Central Bank (ECB), since this eases some of the pressure to hike interest rates.
This should be negative for the Euro, but the EUR/USD is still climbing, with the USD being in retreat mode. But this might be a good opportunity to look at selling this Forex pair, since inflation is still surging in the US, and the FED is preparing to start a cycle of rate hikes.
Mixed Inflation, Eurozone CPI Inflation Report January 2022
Eurozone January preliminary CPI YoY +5.1% vs +4.4% expected
December CPI was +5.0%
Core CPI YoY +2.3% vs +1.9% expected
Prior core CPI was +2.6%
Mixed Inflation, That's a big blow to the ECB, as Euro area inflation unexpectedly hit a new record high, defying expectations. Soaring energy prices continue to be the main driver behind inflation, but food prices also surged at the beginning of the year. Meanwhile, services and industrial goods inflation still remains uncomfortably high.
The only plus point is that core inflation is seen easing slightly, but it remains above the ECB's 2% target, and it beat estimates by quite some margin. Adding some context to the headline reading that claims it is the largest upside surprise in the history of the HICP release. Ouch.
I don't expect this to change the tone going into the ECB meeting tomorrow, but surely, if this keeps up, there has to be a change in the narrative down the road.