China's Industrial Profits Surge in September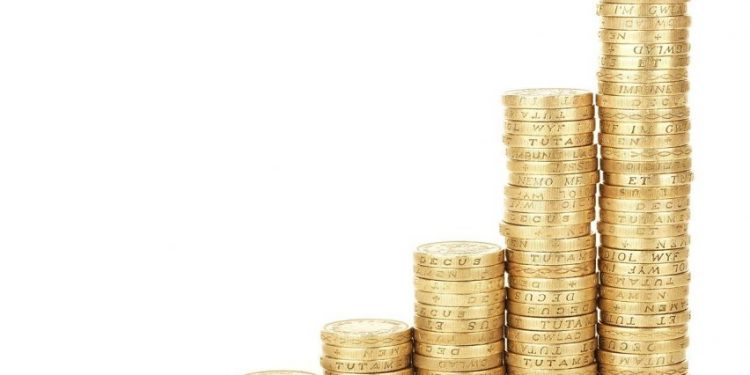 China's Industrial, Even as China battles a fresh outbreak of COVID-19 infections, some good news coming in for its economy with industrial firms' profits across the nation increasing at a faster pace during the month of September. China's industrial profits surged by 16.3% YoY in September, at a higher pace than August when they rose by 10.1%.
The news is especially upbeat as manufacturers suffer from high inflationary pressures sending raw material and energy costs soaring and bottlenecks caused by global supply chain disruptions. China is facing a severe coal shortage, causing power shortages that are hampering factory activity.
Between January and September 2021, industrial profits were up by 44.7% from the corresponding; period last year. However, the pace of growth has slowed down from the period between January and August when they rose by 49.5% YoY instead.
However, the industrial sector could face challenges in the current; quarter as the power shortage crisis worsens even as raw material costs continue to remain high. In addition; the latest outbreak which has forced authorities to impose fresh lockdowns is also likely to affect operations; as well as domestic demand.
Impact on the Chinese Yuan
Despite the positive data, the Chinese yuan is trading under; pressure against the US dollar. At the time of writing; USD/CNH is trading at around $6.38.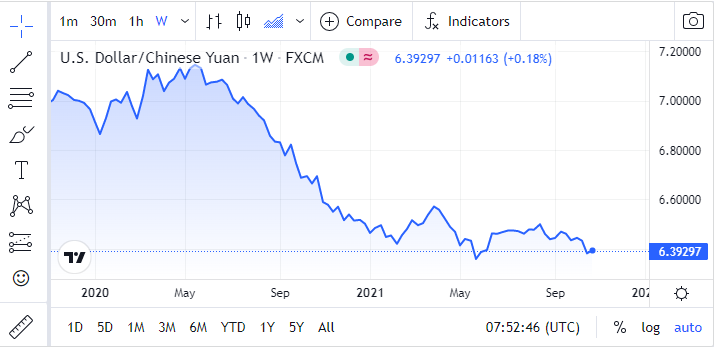 The CNH faces considerable risks to the downside on account of uncertainties plaguing China's economic recovery. After posting a strong rebound from the pandemic initially; the world's second largest economy is expected to see its pace of recovery weaken as a result of soaring commodity costs and raw material prices; as well as due to the latest outbreak of COVID-19 across parts of the country.